For marathon runners all over Scotland, the formation of the Scottish Marathon Club was a step in the right direction as it gives them the support they need to keep going. Diversity got maintained through the formation of a committee where members came from all corners of the country. These members held meetings where they talked about the issues facing running, socialized and participated in running. As they did all these, they touched on areas such as the importance of training, racing events and all other issues that were essential in the races.

One such significant member was Jimmy Scott who held the position of secretary. His duties were mainly to keep the club together and ensure the continuity of races. Hailing from Dalry, Jimmy had his fair share of experiences on the track. Before the war, he participated as a contestant in the competitions while under the wing of Glasgow YMCA. After the war had passed and normalcy was returning to the world, he and other like-minded runners set up the club in 1944.
Jimmy was very efficient in his undertakings, and this allowed him to have adequate time to handle the issues of runners. Thirty-three years later after the formation of the committee, he passed on, much to the shock of those around him. It was as if nobody had seen it coming, given how fit he was even when old.
Jackie Foster wrote about him in her book, stating that Jimmy could organize races across the country due to his confidence. Rarely did Jimmy waver over his decisions and as such, he made worthy additions to the tracks such as the Brechin twelve miles. Jimmy was so hardworking that picking up the contestants on his way to the race was a routine. Once there, he would flag off the run, time it and marshal it to ensure that everything went according to plan.
Jimmy also oversaw the awarding of prizes before returning the contestants home at the end of the event. The amazing thing was that he only charged a pound for all these services. It was clear that his heart was in the races.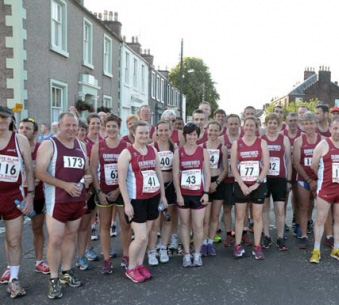 The club grew in a manner that enabled them to organize their tracks. They would hold internal championships throughout the year which other people were welcome to join. However, only members could participate at the end of year competition. The distances were twelve miles, sixteen miles, twenty miles and a marathon which all had set standards. With these races, members could build up their endurance, and those that won took home gifts to remind them of their hard work.
Times have changed, and not many people are willing to put in the hard work and teamwork required to train contestants. The distances have also changed over time, and one can't help but look back and reminisce the good old days when Jimmy would cater for the needs of runners.