There are lots of races in which athletes can take part in Scotland. Whether you are a spectator or a runner, you will find these tracks to be exhilarating.
The Cape Wrath Challenge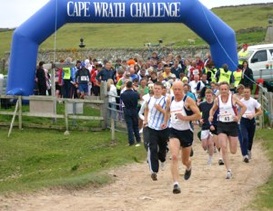 This marathon takes place in Durness in Sutherland, Scotland in May each year. Athletes love it because it takes place in the wild such that as you run, you get to admire the natural beauty around you. This challenge is considered to be one of the most challenging races in the United Kingdom.
The good thing is that you get to be one with nature and you pat yourself on the back for finishing the race in spite of its toughness.
Edinburgh Marathon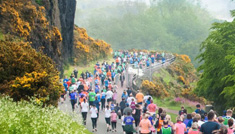 Held every year in Edinburgh City in May, you get to run through the city where you get unobstructed views of Scotland's landmarks. You also run along the coastline and get to enjoy a fresh breeze which helps you deal with the heat from this fast-paced race.
In fact, this race is so fast that it gets rated amongst the fastest marathons in the UK. As such, if you wish to participate in the competition, be sure to train hard. Read more.
Dundee Running Adventure
It is indeed an adventure where you get to run through the woods, river banks and all kinds of terrain. Be sure to catch this race which takes place in July in Dundee. You also get to take part in a relay or half race if you are not up to the full marathon.
Fort William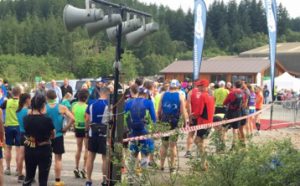 Many refer to this marathon as the friendliest of all races held in Scotland, and it starts and ends at ski resorts. There are lots of attractions along the routes to take your mind off the fatigue. It takes place on July in Nevis Range.
Glencoe
This off-road race takes place on October in Glencoe on a yearly basis, and it is very challenging as it involves a lot of climbs. There are shorter versions of the event.
Strathearn Marathon

Perthshire boasts of rolling hills and beautiful nature, and as such, it makes for an excellent location for a road race. The race takes part in June, and it begins and ends in Comrie. Though fast, you get to enjoy the scenery.
Baxters Loch Ness
<

This race is one of the top three marathon races in the UK, and it takes place on September at Bught Park each year. There are lots of attractions on the way and different kinds of sports in which you can participate.
Run Scotland Rannoch
Held in Kinloch Rannoch every year on October, runners get to compete on flat grounds, and this makes the race quite friendly when compared to most of the others.
Glentress Trail
Every February, runners come together in Borders where they get to run through the forest and look over a fantastic landscape as they compete.
Meadows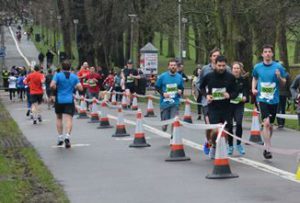 Last but not least, we have this race that takes place each year on March in Meadows. Students organize this race as a way to raise funds for charity. If you are looking for a run where you get to have fun and support a noble cause, this is the race for you.
Take a look at what the different races have to offer and find one that works for you. Have fun!