There are a substantial number of athletes who manage to make a name for themselves in the Scottish Marathons. One such contestant is Benjamin Bartojo who wishes to make a name for him in international races. He hails from Chopkorio in Kenya's Rift Valley, and he intends to reach great heights in his career.
For a champ like Benjamin, running in the Scottish Highlands is much like his situation at home where contestants train on the hills in the rift valley. This kind of rigorous training empowers him with abilities of which other contestants are envious. He made his debut in the Baxters race which his agent felt was the best place to start an international running career.
Benjamin has run various kinds of races back in Kenya where he always emerged amongst the top three. Though most of his times are not available, his agent has one that shows him completing a track in just sixty-two minutes and fifty seconds which is quite impressive. He trains with seasoned athletes such as Dominic Kangor with a time of two hours and nine minutes. Benjamin is expected to do well in the race with an average of two hours and fifteen minutes but only time will tell, depending on his fitness and competition.
Taurus Elly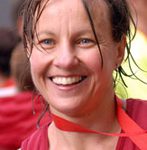 Benjamin is also set to face this contestant who has won previously. Predictions on the performance of Elly cannot get termed accurate as he has not participated in a race since the previous year.
There are Scottish Championships medals that will get awarded to winners in the race. Unfortunately for Benjamin, Abyu, and Elly, they are not eligible for such awards.
Patryk Gierjatowicz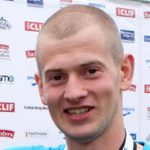 This contestant resides in Edinburgh and has finished second in the men's race twice in a row, the first time behind Elly and then behind Abyu in 2013 and 2014 respectively. Most predictions are that he could go down in history as having won the competition three years in a row if he continues down the winning path. Others who have been lucky to hold such a record include Fraser Clyne and Joe McGhee. He has the best time of two hours twenty-four minutes and twenty-one seconds which he set in the London Marathon.
To win, Patryk has to beat John Newsom, Dougie Selman, and Donnie McDonald as well as the contestants mentioned above.
Tomas Abyu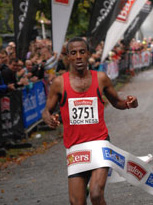 The 2014 winner of the race who has won the title four other times in the course of his career has stated that he wishes to retain his title. He hails from Ethiopia and currently resides in Britain. However, he is yet to make up his mind on whether he will participate in the upcoming race. If he does decide to run, Benjamin should be ready for stiff competition. Nobody likes to lose a title to a newcomer.
Megan Crawford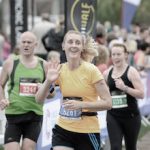 She has won the women's title once before and if she can bag another win this year; she will hold a record as having won twice in three years. Many predictions show her to be a favorite for the win. Her competition includes Jenn Wetton and Getenesh Tamirat. This year's marathon will surely be a treat as we wait to see who gets to keep their records and who get to emerge victorious in breaking others' times.