Whether you are an athlete on the lookout for a new challenge or you are a spectator in search of a place to release some pent-up energy, there are tons of races in store for you so save these dates on your calendar; lest you forget. But given how amazing the tracks are, I doubt that you can let them slip your mind.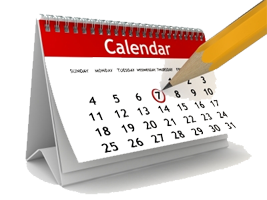 Junior Great Edinburgh Winter Run
Start off the year in high spirits on the seventh of January in 2018. The race will get flagged off at 10:35 in the morning so be sure to keep track of time so that you can be there the minute it starts. Set to take place in the UK in Edinburgh, the athletes will follow a five-kilometer route that goes in and out of the city to help them explore the beautiful sights in the town.
Aberfoyle Trail Race
For those who lack the energy to endure lots of kilometers, start off with this two-kilometer race that is set to take place on the eighteenth of February in 2018. That timeline gives you just enough time to train for this marathon that will be fast-paced because of the short distance to be covered. It will start at 10:30 in the morning at Aberfoyle.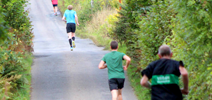 Also on the same day set for the two-kilometer race, there will be a five-kilometer race that will take place. As such, if you are more into longer tracks, this is the one for you, and it will take place in the same town but using a different route.
This track is seven kilometers long, and it will take place on the same day as the two kilometers and five-kilometer races in Aberfoyle. With so many options availed to you, you will get spoilt for choice.
Glentress Trail Races
Just like the Aberfoyle races, you get to choose between running the full ten kilometers and running half the distance. The tracks will take place in Glentress on the twenty-fourth of February where both spectators and athletes will get treated to beautiful scenery.
2XU Jogle
On the twenty-third of March 2018, athletes will get to take part in a road race that will continue for several days in Highland. There are fun activities in store for all participants, and if you can make it to the track, you will not get disappointed.
Highland fling Race
This ultra-marathon will kick off at six in the morning in Glasgow on the twenty-eighth of April 2018, and as such, you should be up early if you wish to take part in it. Most of the race will involve running on a trail filled with beautiful scenery.
Edinburgh Marathon Festival
This list of races to grace your calendar would not be complete if I failed to mention this annual race event which will get held on the twenty-sixth of May 2018. There will be various kinds of trails to get followed and lots of rewards in store for the contestants.
Do not miss out on the tremendous fun in store for you next year. Sign up for a race today and explore the world on your feet!